Mantis (Stagmomantis sp.?)
| | |
| --- | --- |
| Taxonomy: | |
| Kingdom: | Animalia |
| Phylum: | Arthropoda |
| Sub-Phylum: | - |
| Class: | Insecta |
| Sub-Class: | - |
| Super-Order: | - |
| Order: | - |
| Sub-Order: | - |
| Family: | Mantidae |
| Sub-Family: | - |
| Tribe: | - |
| Genus: | Stagmomantis? |
| Species: | - |
| Year: | - |
| Distribution: | - |
Any help on identifying the exact specie of this mantis would be greatly appreciated :)! Unfortunately, I only had this one female, and due to not knowing the exact specie, was unable to find a mate for her. This is an amazing specie of mantis, as the ootheca staid greenish-blue even after it dried out.
Diet: Diurnal insects, Drosophila, houseflies, crickets, flour worms, caterpillars, butterflies, bees. The feed must be very diversified. To the newly hatched larvae must be promptly offered Drosophila flies.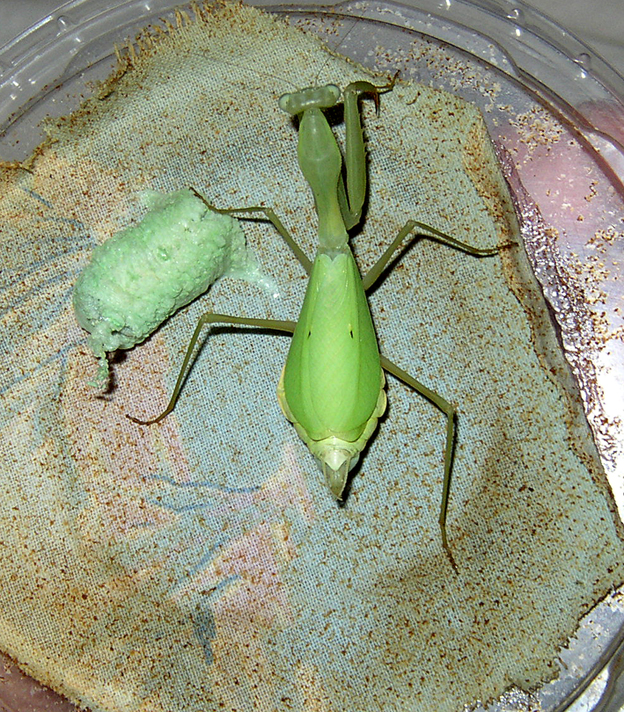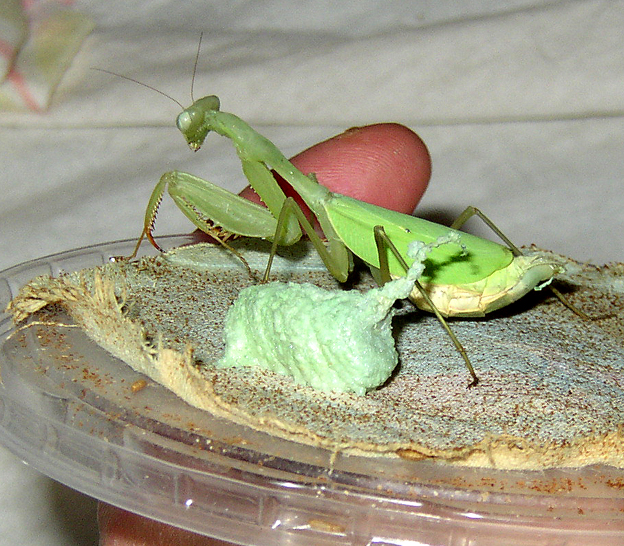 Adult female, just after laying an ootheca.