Leaf Bug (Phyllium spec.)
They originate from Phillippines. The eggs look very similar to Phyllium siccifolium's eggs. The eggs take 3-4 month to hatch at 40-70% damp.
Nymphs must not be offered new Bramble leafs, the ones that are still with "hairs". The new leafs contain some kind of chemical that will kill a nymph but is harmless to L3 nymph and up.
Diet: Bramble, Eucalyptus, Raspberry, Rose, Red/ Yellow Salmon Berry.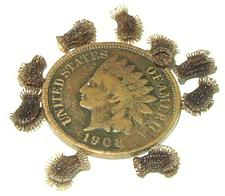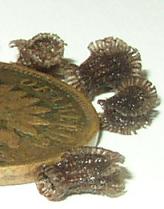 Ova.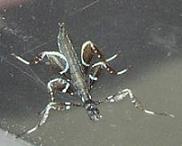 L1 one day old nymph, notice the light blue-white stripes on its back and middle legs (flash took most of blue away).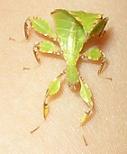 L3 Phyllium spec.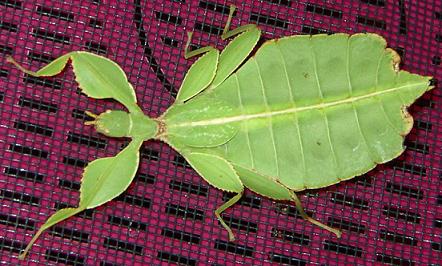 Subadult female, notice the wing buds are almost full grown.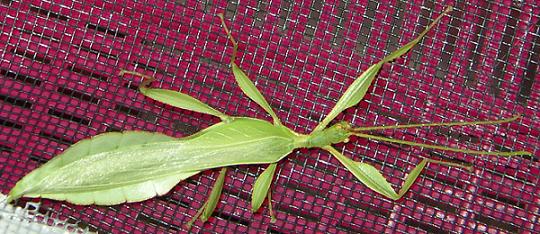 Adult male.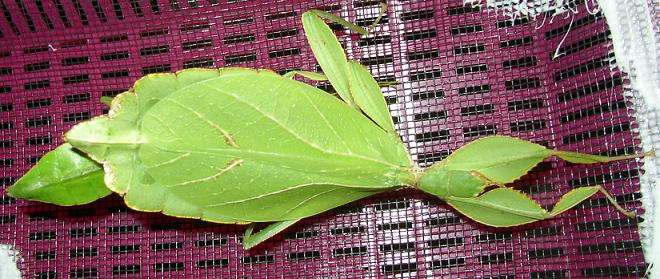 Mating.
Nymph walking (please allow 1- 2 minutes to load).