Leaf Bug (Phyllium sp.)
They originate from Phillippines. I keep them at 40- 60% humidity, 20- 25°C.It is really fascinating to how they hatch. First off, the adult female will lay 2- 5 ovae per day. Then, when its time to hatch, in one day 4- 10 will hatch (double the amount that has being laid par day)! Followed by about a week of quietness and repeat.
Nymphs must not be offered new Bramble leafs, the ones that are still with "hairs". The new leafs contain some kind of chemical that will kill a nymph but is harmless to L3 nymph and up.
Females: get 3 inches (7 1/5cm) long.
Males: get 2 1/4 inches (5 7/10cm) long.
Diet: Bramble, Red/ Yellow Salmon Berry.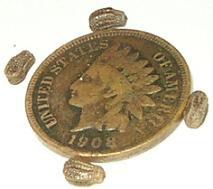 Ova.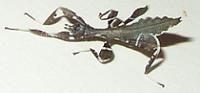 One day old nymph.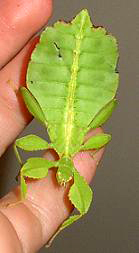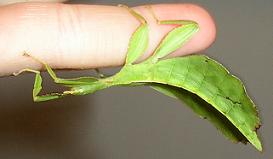 Subadult female.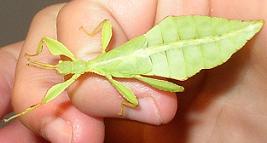 Subadult male.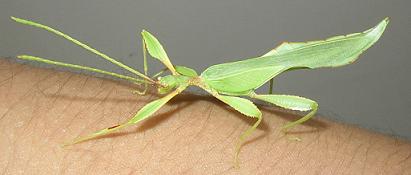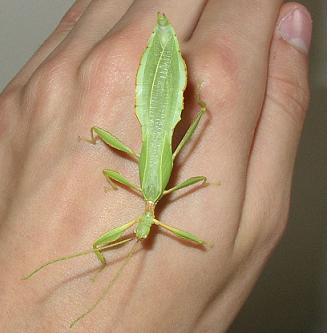 Adult male.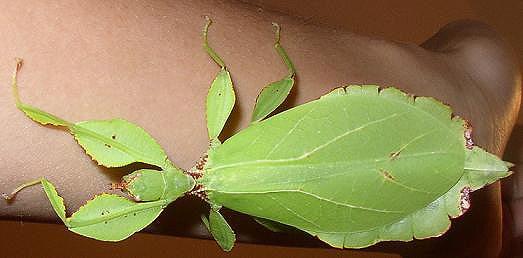 Adult female.