Leaf Bug (Phyllium giganteum) (PSG-72)
This is a very interesting specie. When they hatch, nymphs are very wide! They are the largest specie of Phyllium. Their eggs incubate for 5.5 month. P. giganteum nymphs take 4.5- 5 month to mature. Nymphs must be given Oak for a better survival rate.
Nymphs must not be offered new Bramble leafs, the ones that are still with "hairs". The new leafs contain some kind of chemical that will kill a nymph but is harmless to L3 nymph and up.
Females: are brown or green and can get up to 5 inches (12 7/10cm) long and 3 inches (7 6/10cm) wide.
Males: are very rarely found in nature, and all captive cultures breed via parthenogenesis.
Diet: Bramble, Oak, Eucalyptus, Raspberry, Rose, Red/ Yellow Salmon Berry.

Ova.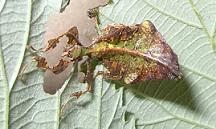 L1 Nymph.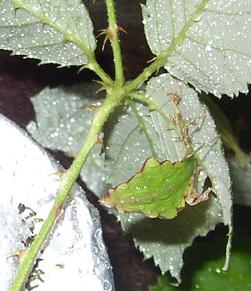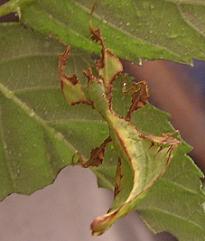 L2 P. giganteum.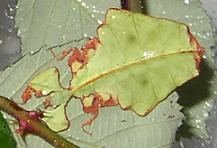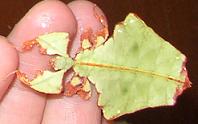 L3 nymph.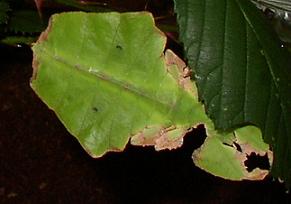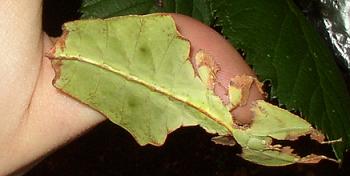 L4 nymph.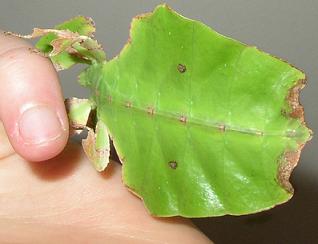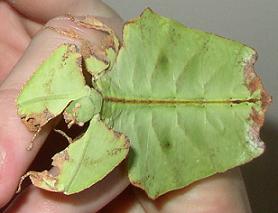 L5 subadult.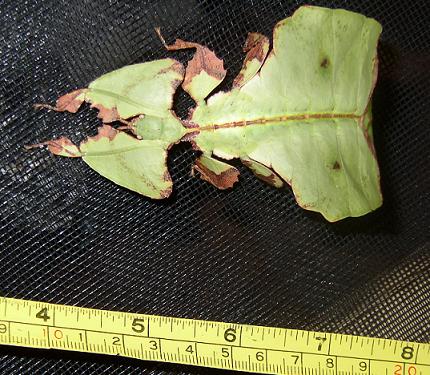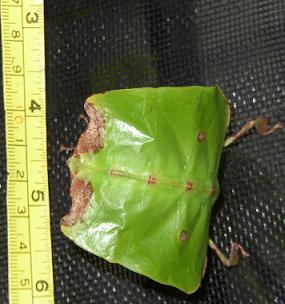 L6 subadult.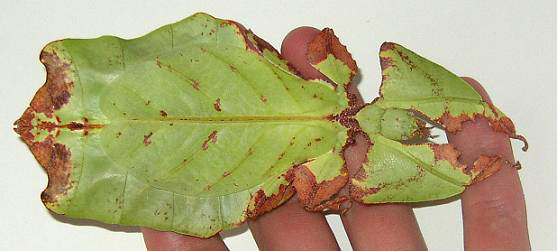 Adult female.