Stick Bug (Peruphasma schultei) (PSG-270)
| | |
| --- | --- |
| Taxonomy: | |
| Kingdom: | Animalia |
| Phylum: | Arthropoda |
| Class: | Insecta |
| Sub-Class: | - |
| Order: | Phasmatodea |
| Sub-Order: | |
| Family: | |
| Sub-Family: | |
| Genus: | Peruphasma |
| Species: | schultei |
| Year: | - |
| Distribution: | Cordillera del Condor in Northern Peru |
| Level of difficulty out of 5: | 1 |
In their habitat, they feed only on the plant from the genus Schinus. This species was recent discovered on an altitude of 1200-1800 meters in the Cordilera del Condor and only found with in 5 ha of land! Adults have a velvet-like black body, with small bright red wings and yellow eyes. They take 4- 5 month to hatch. They should always have sufficient fresh food available. P. schultei prefers to be kept at 40- 60% humidity, 18- 24°C. They take about 6 month to become adults. As both nymphs and adults, they can run super fast, so take care when cleaning the cage.
Females: get 5-7cm long.
Males: get 4-5cm long.
Diet: Araucaria heterophylla (Norfolk Island Pine), Privit, Liguster, Cupressus macrocarpa (Monterey cypress) and parsley.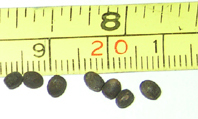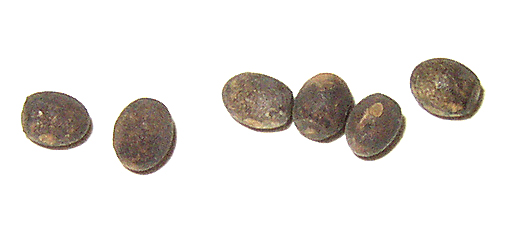 Ova.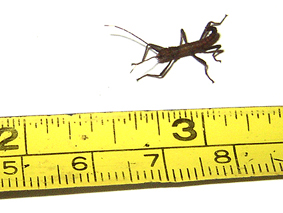 L1, one week old nymph.