Millipede (Narceus americanus)
They originate from eastern seaboard of the US. This is the largest North American millipede species. Adults get up to 4" long. If disturbed , they release liquid that contains small amounts of hydrogen cyanide and pigments that stain surfaces brown.
Diet: Leafs, Moss, Rotting wood, Fruits and vegetables.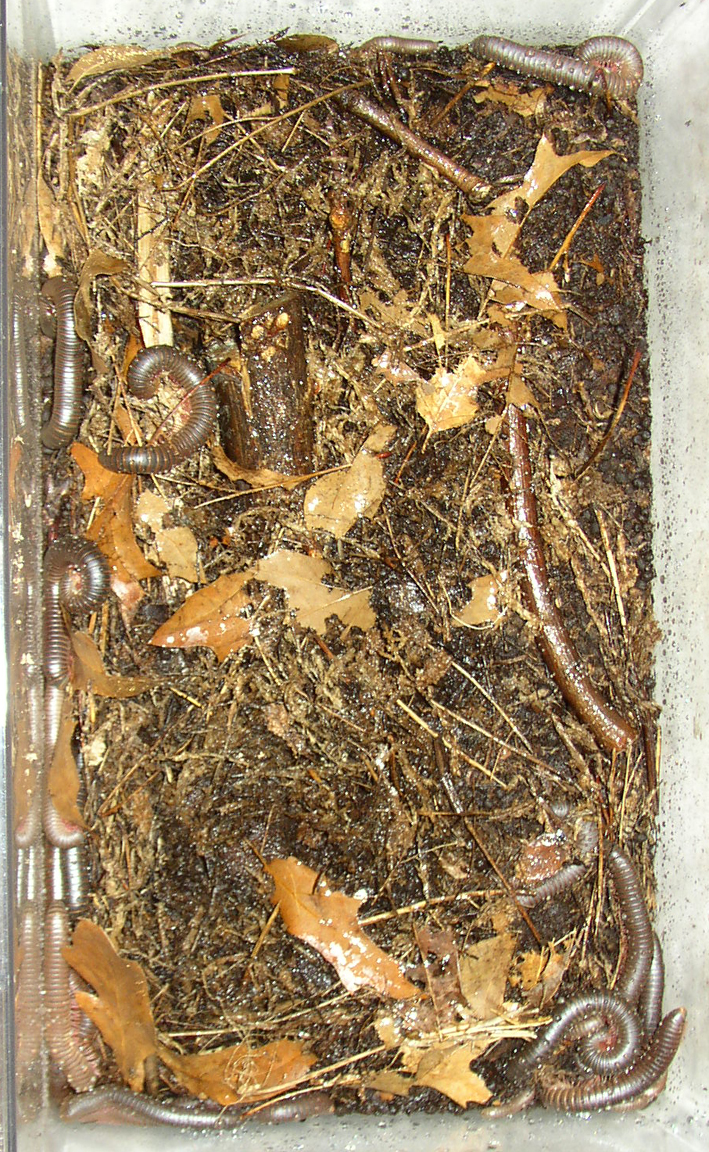 Mix sizes.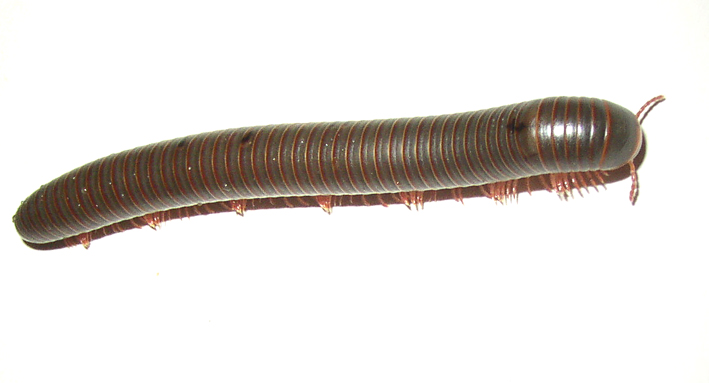 Medium size nymph.