Stick Bug (Haaniella grayi) (PSG-125)
| | |
| --- | --- |
| Taxonomy: | |
| Kingdom: | Animalia |
| Phylum: | Arthropoda |
| Class: | Insecta |
| Sub-Class: | - |
| Order: | Phasmatodea |
| Sub-Order: | Aerolatae |
| Family: | Bacillidae |
| Sub-Family: | Heteropteryginae |
| Genus: | Haaniella |
| Species: | grayi |
| Year: | - |
| Distribution: | Sarawak. |
In this specie you need both a male and a female to be able to breed them. Their colors are very gorgeous ranging from light yellow with light brown, to darker colors. Very few people keep Haaniella Grayi, but those who got some, are welcome to swap some to get some new blood lines! Their eggs should be kept at 24-26°C, and around 70-80% humidity.
Females: get about 5 1/2 inches (13.5cm) long. They are really fat getting up to 1 1/4- 1 1/2 inches (3- 4cm) thick.
Males: get 4 3/4 inches (12cm) long. They are much thinner then the females getting only 3/8 inches (1cm) thick.
Diet: Bramble, Hawthorn, Rose, Ivy, Oak, Raspberry, Hazel, Pyracantha and Red/ Yellow Salmon Berry.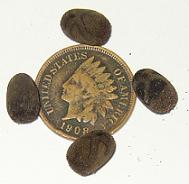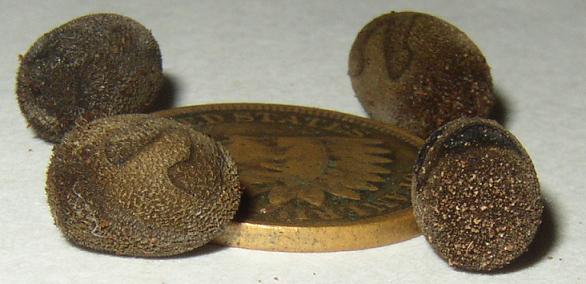 Ova.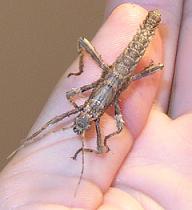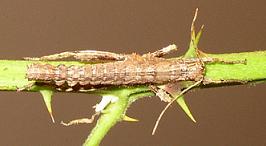 L1 One day old nymph.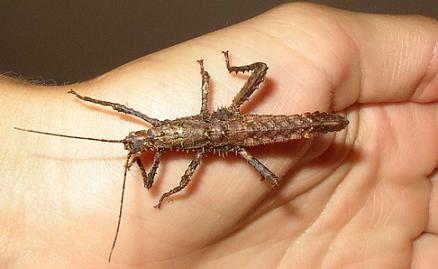 L2 female Haaniella Grayi.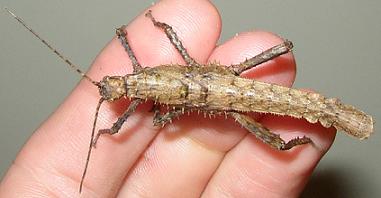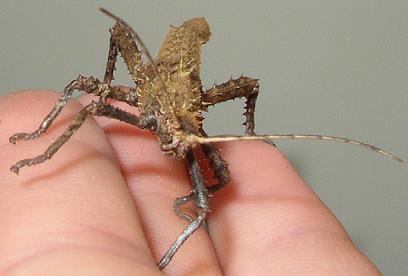 L3 male Haaniella Grayi.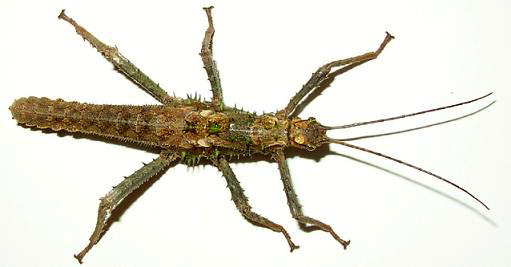 L4 Subadult male, notice his white tegmina are already starting to show.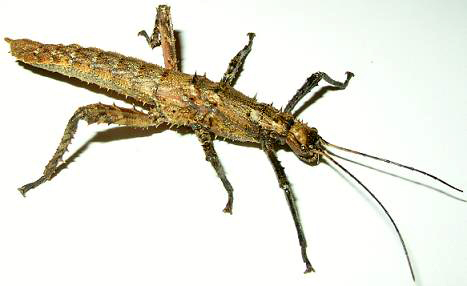 L4 female.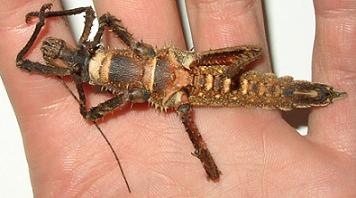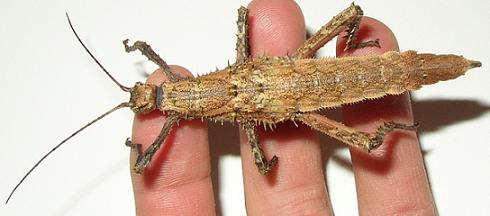 Subadult female.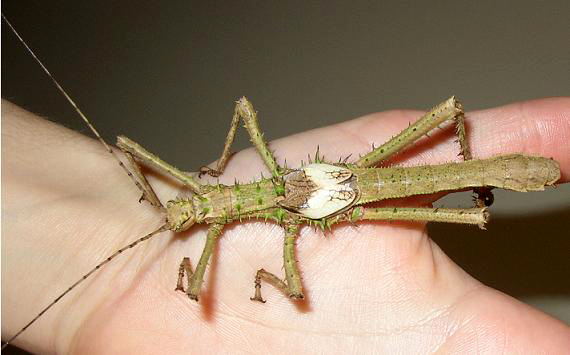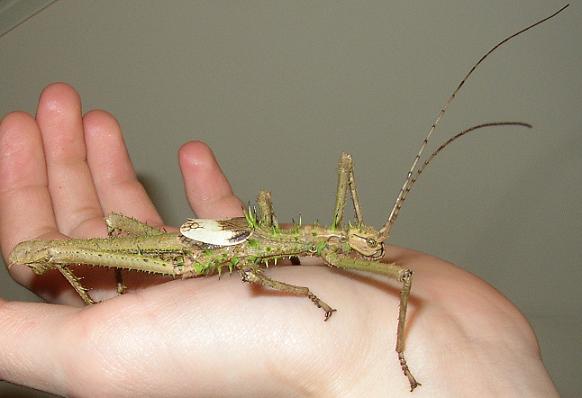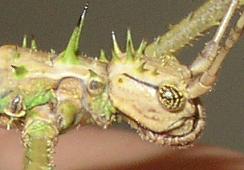 Adult male.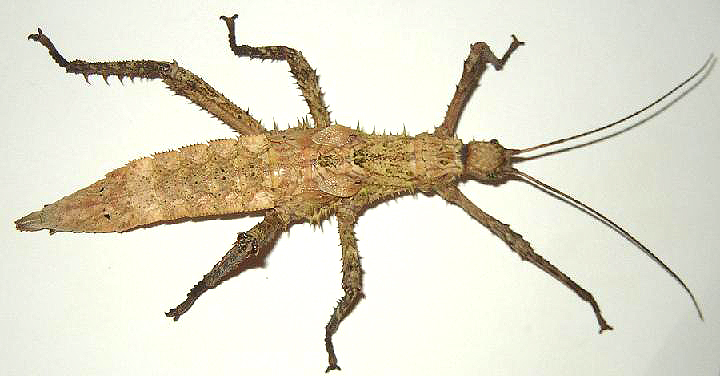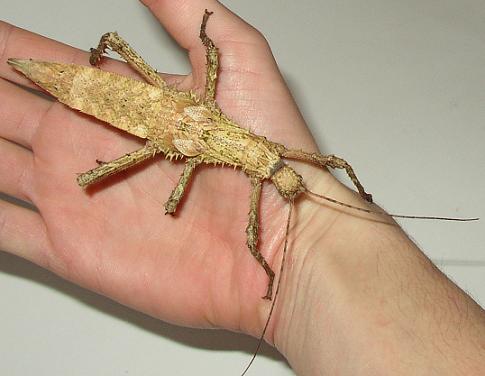 L6 subdult female.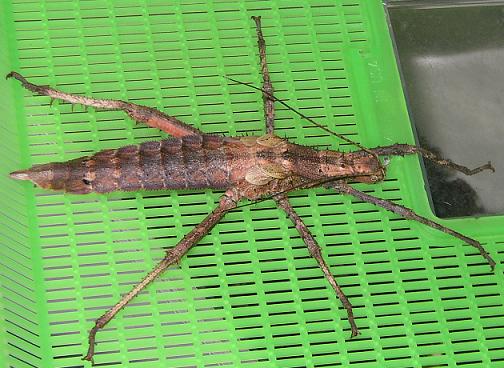 L6 subadult female, soon getting ready to molt for her last time.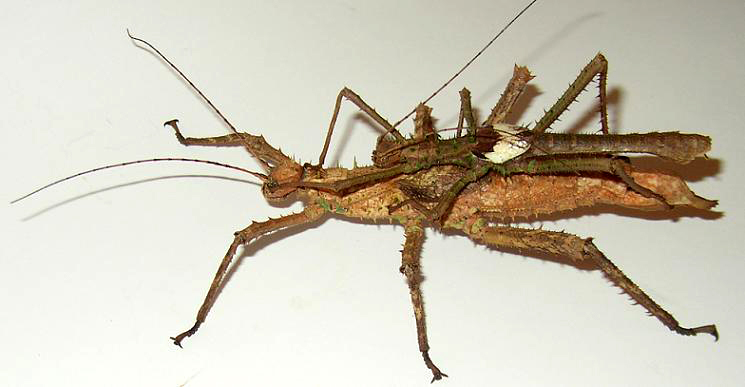 Adult pair.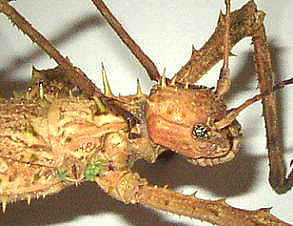 Close up of adult female's head.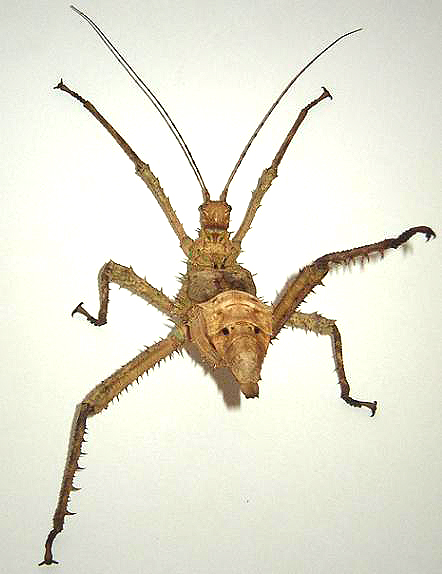 Female in a protective position.