Wondering Violin Mantis (Gongylus gongylodes) Family- Empusidae.
| | |
| --- | --- |
| Taxonomy: | |
| Kingdom: | Animalia |
| Phylum: | Arthropoda |
| Sub-Phylum: | Tracheata |
| Class: | Insecta |
| Sub-Class: | Pterygota |
| Super-Order: | Dictyoptera |
| Order: | Mantodea |
| Family: | Empusidae |
| Sub-Family: | Empusinae |
| Tribe: | Empusini |
| Genus: | Gongylus |
| Species: | gongylodes |
| Year: | 1758 |
| Distribution: | Myanmar, Sri Lanka, Thailand, India, E-Java. |
They should be kept at 28- 40°C (82-104°F) at day time, not below 23°C (73°F) at night time. They need very little humidity, but if one prefers 40- 50% if fine too. They should be misted with water every 3- 4 days, so that they can drink the droplets off their spines. The G. gongylodes are specialists at catching flying insects. Nymphs should be misted every 2 days. Nymphs will accept food one day after hatching. Nymphs can already be sexed at L2 by looking at their abdomen, or at L3 by looking at their antennae. Females always have shorter and thinner antennae.
A small halogen spotlight is very good illumination during day time, which will make temperature at approximately 40°C (104°F).
Each ootheca contains 15- 35 eggs. Oothecas needs to be lightly misted every day with warmed water, but this moisture must evaporate completely 1-2 hours later. Keep the air as dry as possible for the rest of the day.
Females: live 8-12 month after maturity. It takes 6 molts for the female to become an adult. They become sexually mature 2 weeks after their last molt. The female should be fed a lot before a male is introduces to mate, other wise the female may be too active, so if that is the case the male will not mate with her. They will start laying oothecas approximately 19 days after mating. Each female will lay about 8 oothecas in her life.
Males: live 3-6 month after maturity. It takes 5 molts for the male to become an adult.
Diet: Drosophila, houseflies, crickets, flour worms. To the newly hatched larvae must be promptly offered Drosophila flies.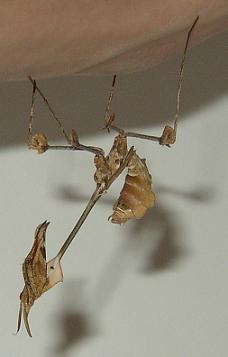 Subadult male.
Subadult female.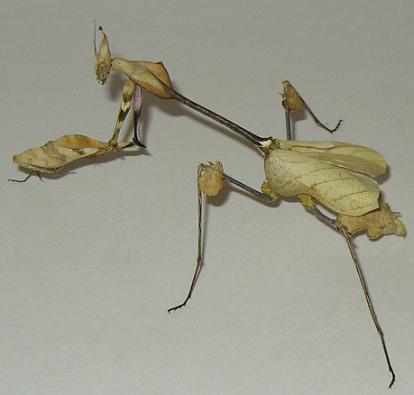 Adult female.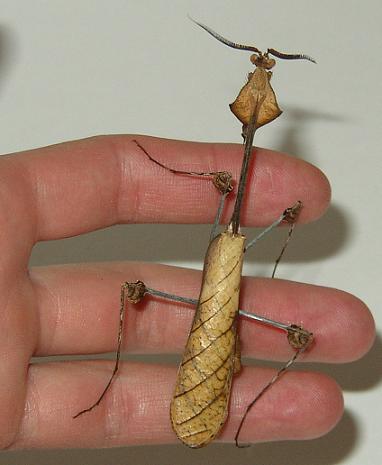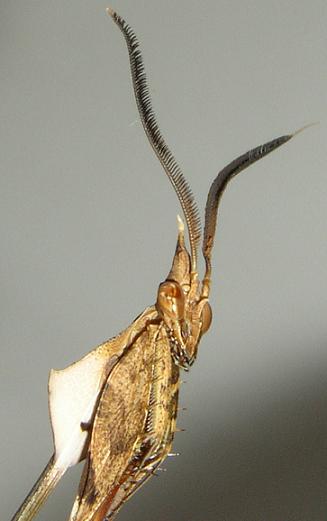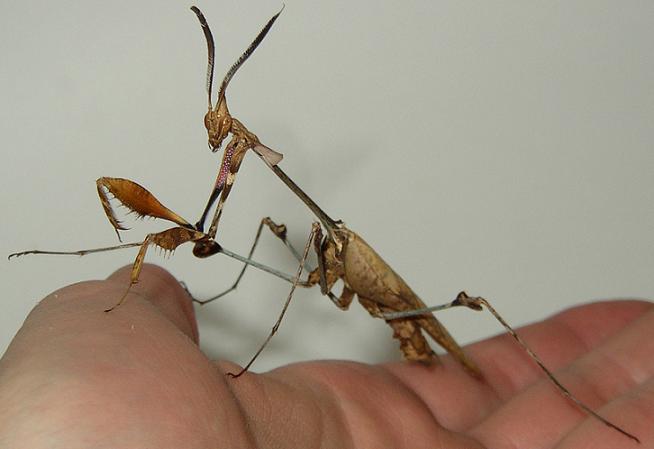 Adult male.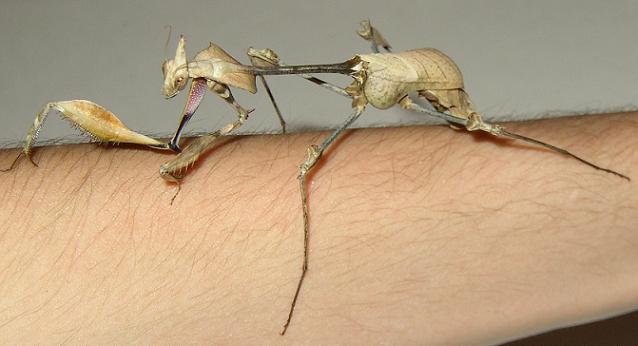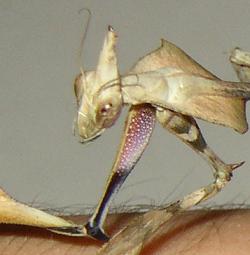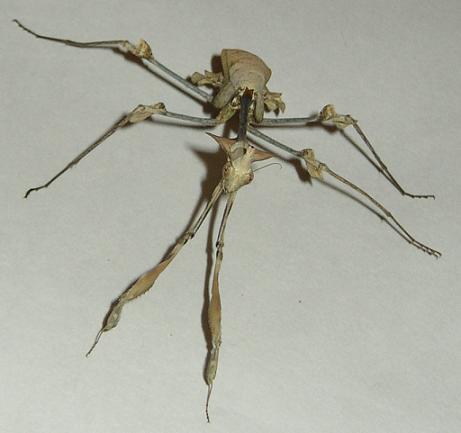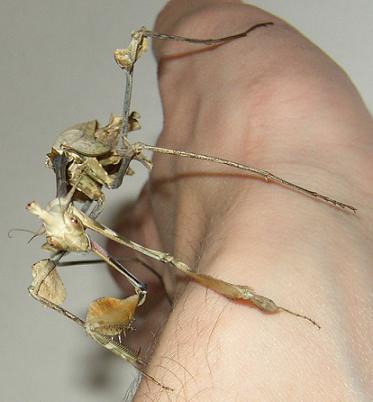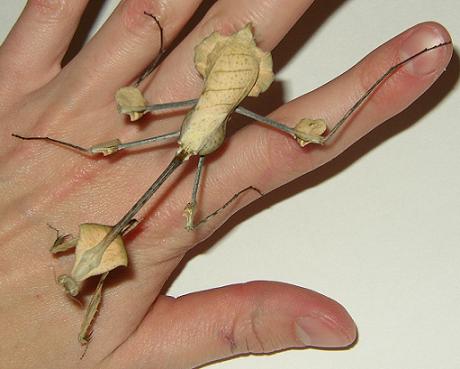 Adult female.