Stick Bug (Epidares nolimetangere) (PSG-99)
| | |
| --- | --- |
| Taxonomy: | |
| Kingdom: | Animalia |
| Phylum: | Arthropoda |
| Class: | Insecta |
| Sub-Class: | - |
| Order: | Phasmatodea |
| Sub-Order: | Aerolatae |
| Family: | Bacillidae |
| Sub-Family: | Heteropteryginae |
| Genus: | Epidares |
| Species: | nolimetangere |
| Year: | - |
| Distribution: | Sarawak. |
E. nolimetangere need a layer of substrate to lay their ova in, but it seems that some prefer to stick their ova on the leafs/ branches. They tend to hide under leaves during the daytime. They should be kept at 19- 24°C (71-76°F). For the ova that are in the substrate, the substrate must not be too moist. If you squeeze the substrate in your hand slightly, and it does not drop any water but yet is moist, then you know it's perfect. Ova take 5- 6 month to hatch.
Females: get 1 1/2- 2 inches (4-5cm) long, also spiny.
Males: get 1 1/4- 2 inches (3-5cm) long are probably the more attractive sex, having a bright orange-coloured body that is adorned with 6-8 rather large spines. They mature at 6th instar.
Status: Got some more ova, will see if it will hatch!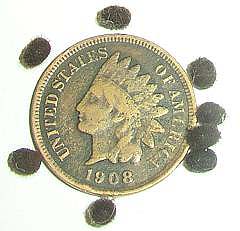 Ova.