Stick Bug (Diapheromera femorata) (PSG- 35)
| | |
| --- | --- |
| Taxonomy: | |
| Kingdom: | Animalia |
| Phylum: | Arthropoda |
| Class: | Insecta |
| Sub-Class: | - |
| Order: | Phasmatodea |
| Sub-Order: | Anareolatae |
| Family: | Heteronemiidae |
| Sub-Family: | Heteronemiinae |
| Genus: | Diapheromera |
| Species: | femorata |
| Year: | - |
| Distribution: | USA, Canada. |
This species comes from North America, and Canada. They have very long antennae, about 2/3 the length of their bodies. Females drop their eggs from tree tops. The eggs over winter are deep in leaf litter, which protects them from the cold until spring. If attacked, they sometimes release a bad-smelling liquid.
Females: get up to 3 1/2 inches long. As adults, have the appearance of polished, hardwood floors.
Males: are a bet shorter then females.
Diet: Bramble, Clover, Locust (Robinia), Rose, Oak, Sassafras, Black Cherry.
Status: Lost Culture :(!.. for no reason all of them died!!!.. Looking for more.


Ova.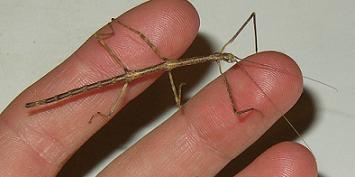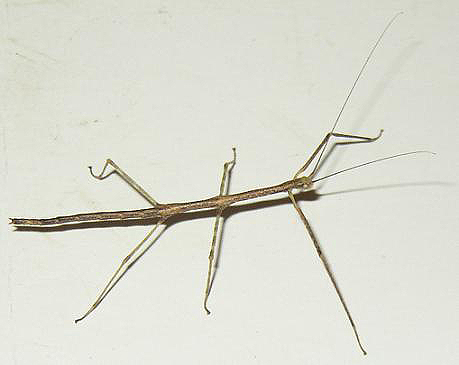 3 week old nymph.