Flower Beetle (Dicronorrhina derbyana layardi) Family- Cetonildae.
They originate from Namibia. Only 2 maggots survived to become adults, out of 20. I think they are very picky towards what they are fed on, and take a long time to readjust to a new substrate. One have to make sure to not keep the cocoons too moist, other wise they tend to die. It is always a good idea to Crack the cocoon, thus ensuring that even if it gets too dry, they are still able to make it out alive and well :)!
Females: get 35- 38mm long.
Males: get 35- 50mm long.
Diet: Larva; Oak, Chestnut and Birch. Beetles; Apples, Bananas, etc. especially soft sugary foods.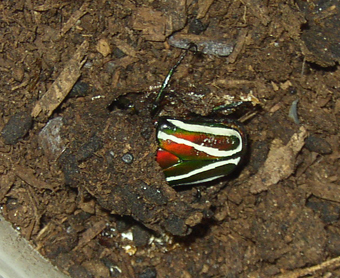 Adult beetle making its way out.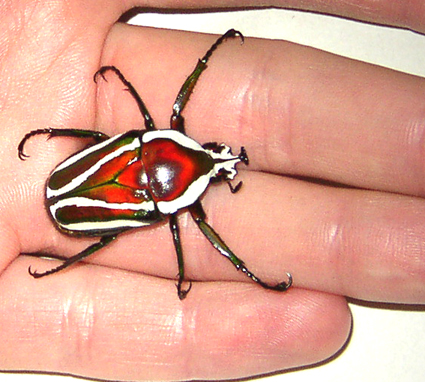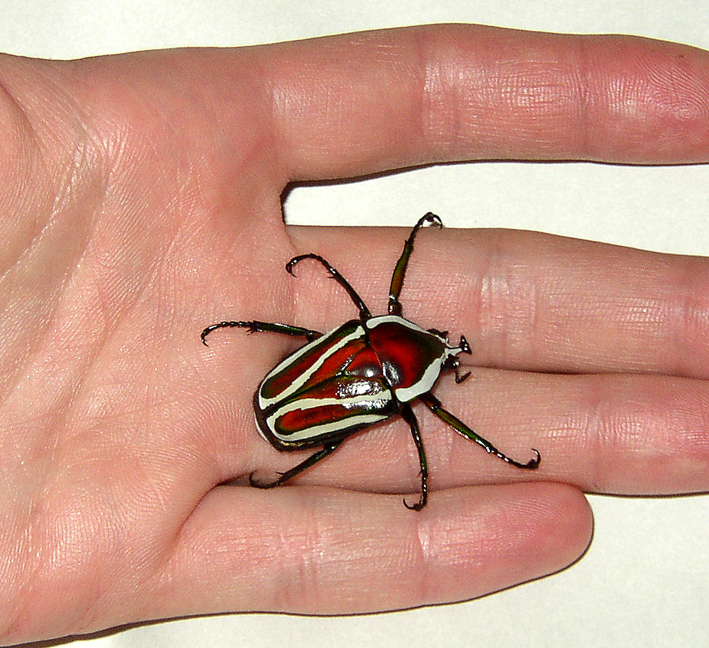 Adult male.