Rhino Beetle (Chalcosoma cocasas)
This specie is commonly confused with Chalcosoma atlas. Chalcosoma cocasasare only native to Indonesia's mountains and SE Asia. The easy way to identify C. cocasasare is by its signature "Y" near the tip of its middle lower horn.
Availability: At this time, Papered and Framed C. cocasasare are available starting at $150.00 each. Within next two month we will be offering live pairs starting at $350.00/ pair. All prices depend on the total length of the male.
Females: are generally much shorter and lack the horns.
Males: in general. get 8 to 9cm long. Some times can grow over 10cm long.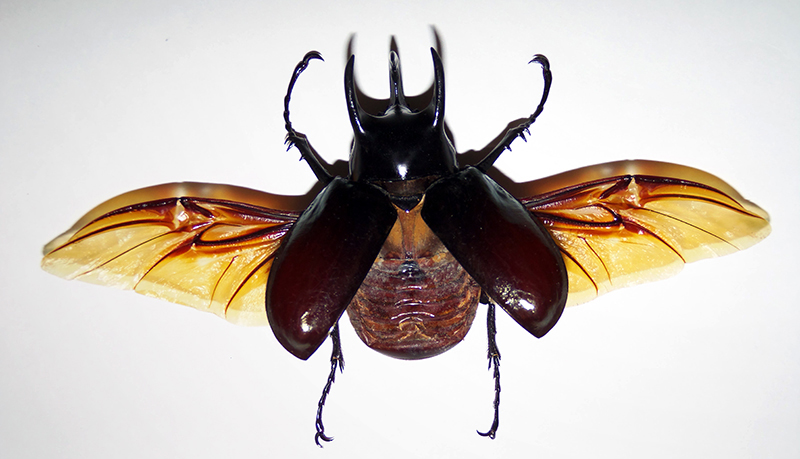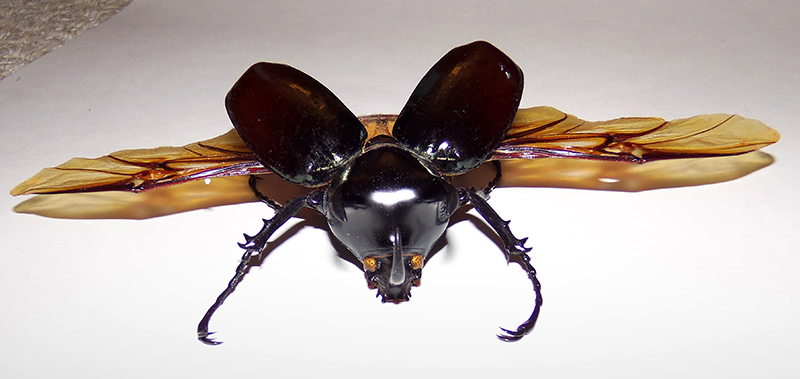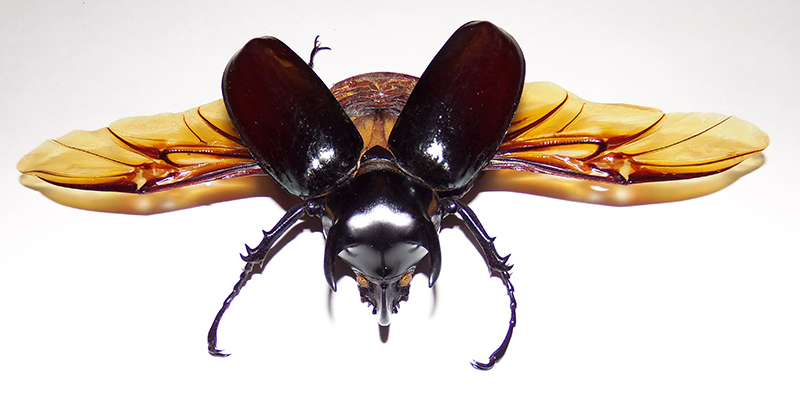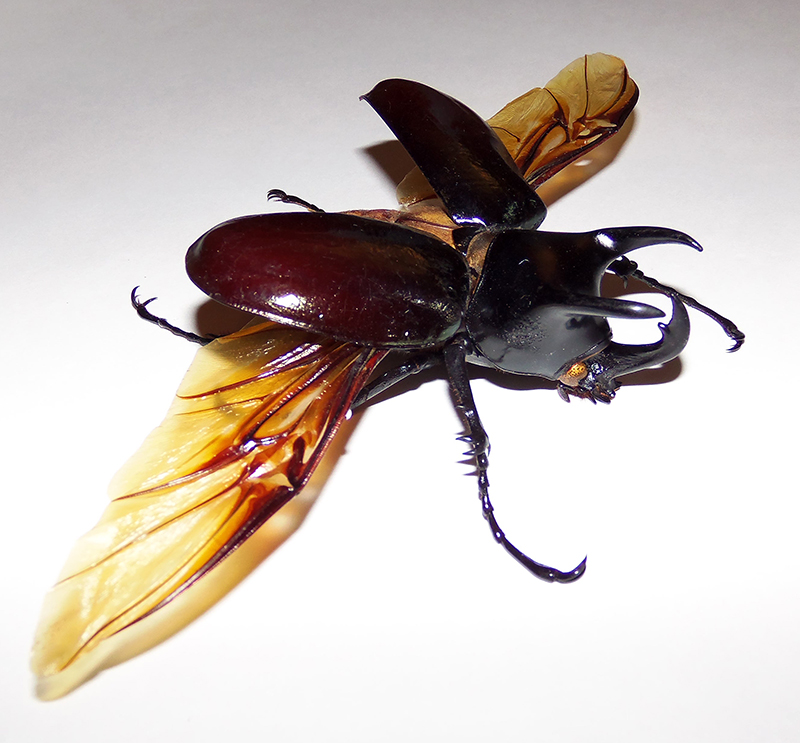 Adult male.