Rhino Beetle (Chalcosoma atlas)
Availability: At this time, Papered and Framed C. atlas are available starting at $150.00 each. Within next two month we will be offering live pairs starting at $350.00/ pair. All prices depend on the total length of the male.
Females: are generally much shorter and lack the horns.
Males: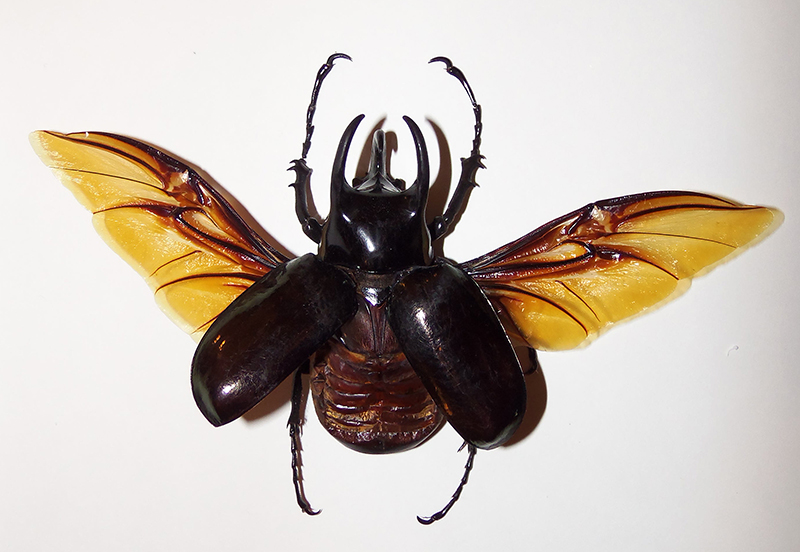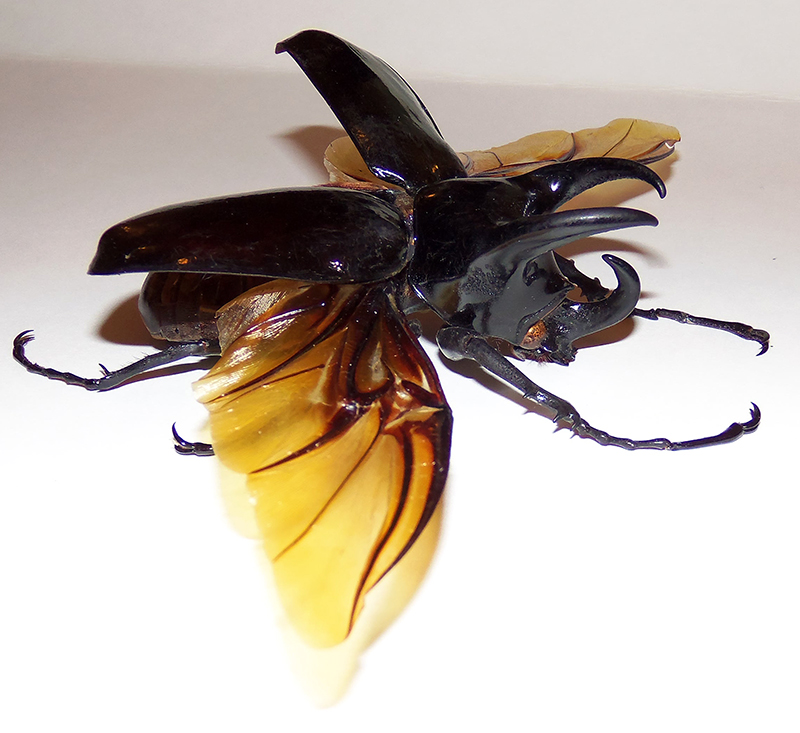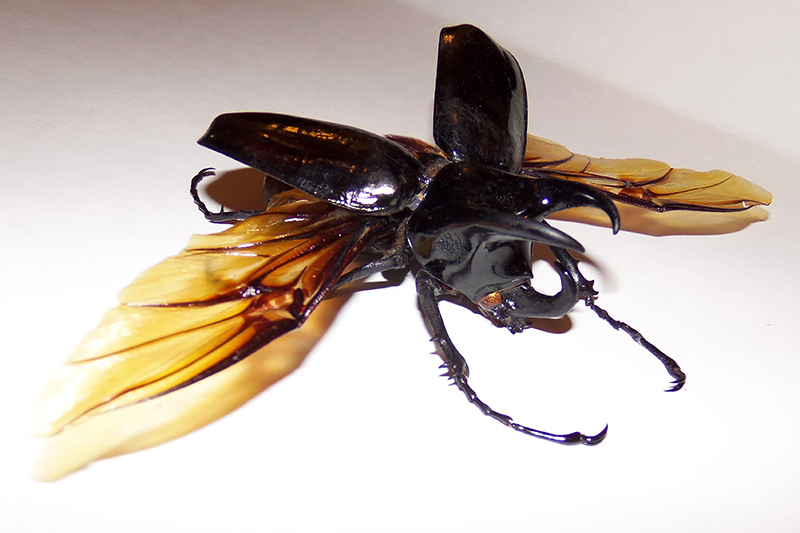 Adult male.