Stick Bug (Baculum sp.) Family- Phanmatinae.
This specie is very interesting. The males are much thinner then the females. The adult males mesure up to 4 inches (10cm) long, adult females 5 1/8 inches (13cm) long. Any help on identifying this species would be apreshiated. The female never layed eggs, i would love to try this specie again.
Diet: Bramble, Oak, Raspberry, Rose.
Status: The female never gave ova.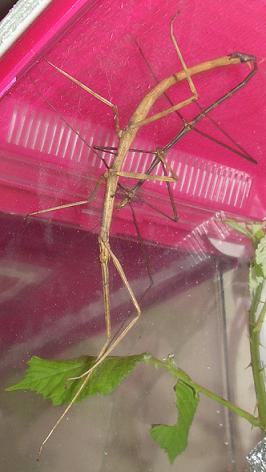 Mating.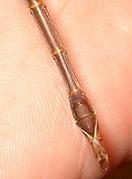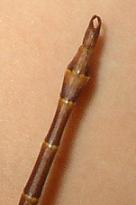 Male's abdomen.