White Form Skeleton Stick Bug (Anisomorpha buprestoides) (PSG-12)
| | |
| --- | --- |
| Taxonomy: | |
| Kingdom: | Animalia |
| Phylum: | Arthropoda |
| Class: | Insecta |
| Order: | Phasmida |
| Family: | Pseudophasmatidae |
| Sub-Family: | Pseudophasmatinae |
| Genus: | Anisomorpha |
| Species: | buprestoides |
| Year: | - |
| Distribution: | USA, most common in Florida. |
Ova takes up to 3 month to hatch. Both sexes have one spray gland on each side, just below the neck. They are able to aim accurately up, forward or side ways when spraying as a defence. They are able to choose to either use only one spray gland or both. Both sexes will spray for up to 20cm with accuracy, and can spray the area of well with in 30- 40 cm. Their two sacks of this toxin are stretched well thru their whole section of the thorax, which are lined with strong muscles for maximum spray distance. The chemical that they spray is indeed quite unique, it contains IO carbon atoms, of which five are formed into a ring. Thus the compound name was given and called: Anisomorphal. Anisomorphal have a very same chemical resemblance as Catnip, formally known as Nepetalactone.
Caution: These Phasmids are sprayers, if liquid will get into human or animal eyes, it may cause temporary blindness or even chemical burning of cornea and painfully irritating if inhaled. This is accomplished by a pair of meta-thoracic defense glands located on top of the thorax. In the case of an accident, immediately wash the eyes with sterile saline or at least water and consult a doctor or eye professionals.
Females: get 5.5- 8 cm long.
Males: get 3- 4.5 cm long.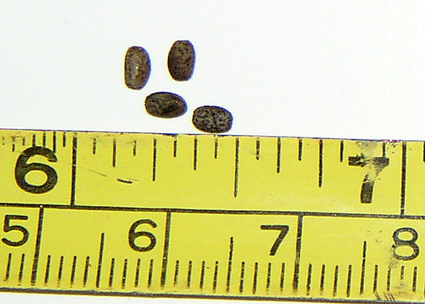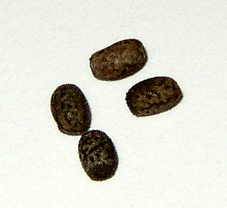 Ova.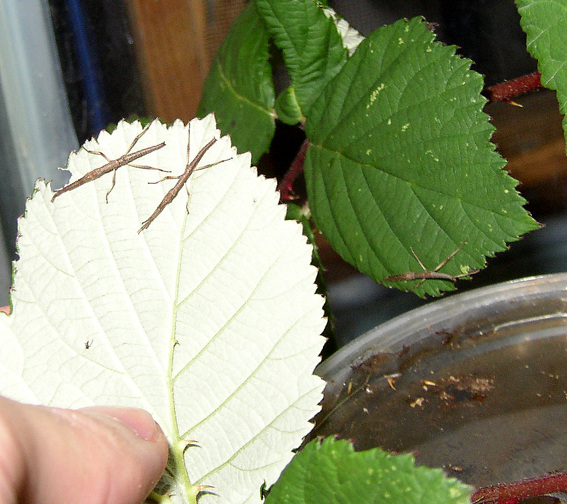 L1 nymphs.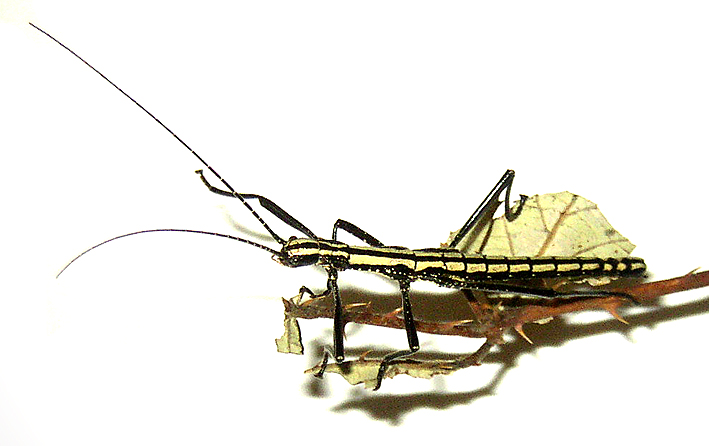 Adult male.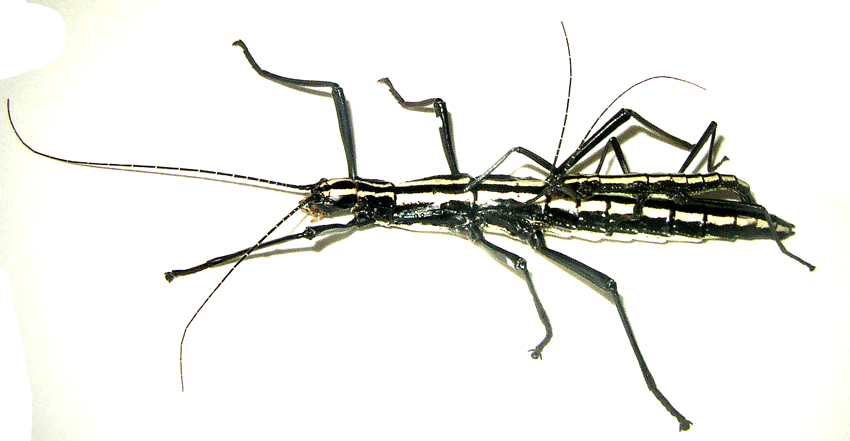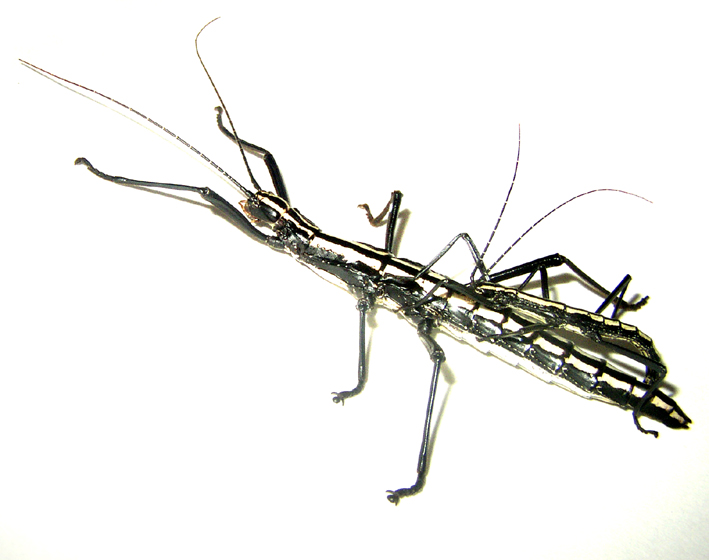 Adult pair.