African Giant Mantis (???) Family-Mantidae.
The adult males of this specie seem to be exactly the same length as the African Mantids. Unfortunately, my only female never made it to adult, due to a bad molt.
Diet: Drosophila, houseflies, crickets, flour worms. The feed must be very diversified. To the newly hatched larvae must be promptly offered Drosophila flies.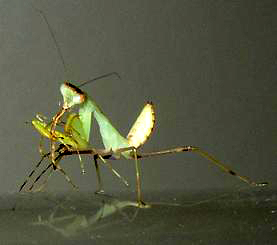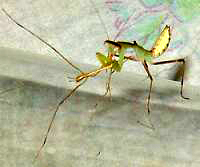 Nymph eating a Stick Bug.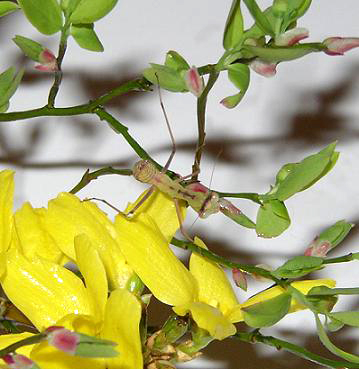 L4 male nymph.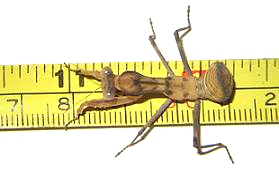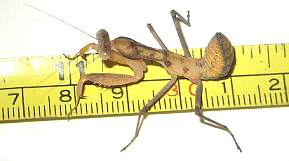 Subadult male.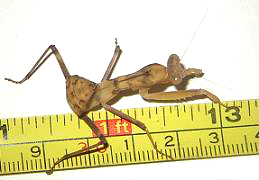 Subadult femal.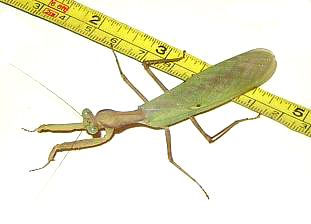 Adult male.