Mantis (Acromantis formosana)
This specie originates from Taiwan. (formosana, Formosa is the old name for Taiwan),
Females: 3 to 3.5 cm long.
Males: are smaller than females.
Diet: Drosophila, houseflies, crickets, flour worms. The feed must be very diversified. To the newly hatched larvae must be promptly offered Drosophila flies.

Special thanks to Toby, for the adult size and origins of this mantis :)!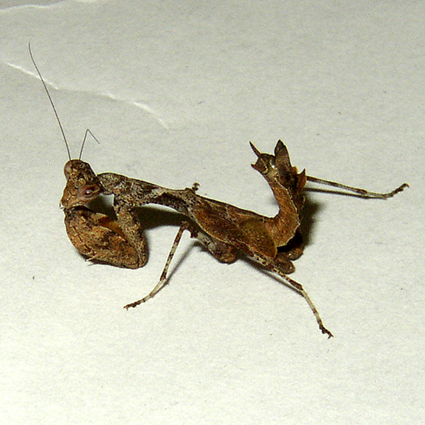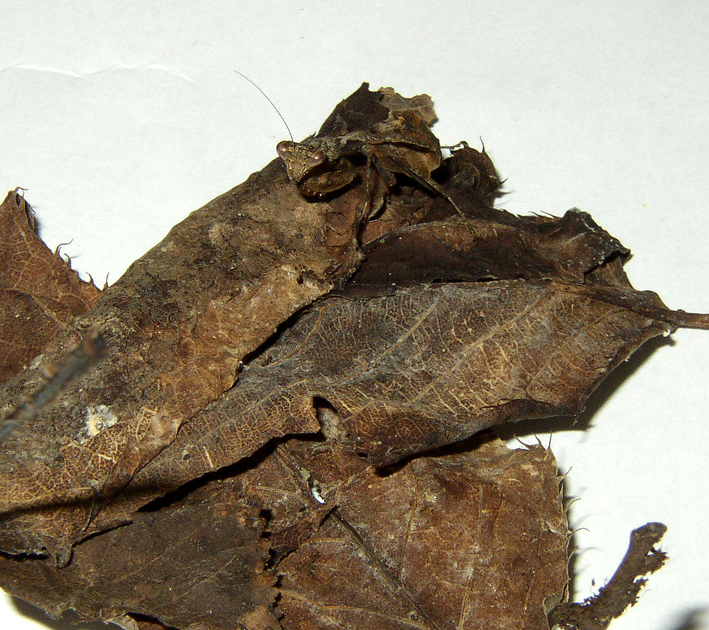 L5 nymph.